Wheelchair-Bound Man Walks At Wedding!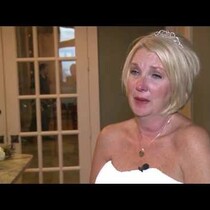 Posted August 25th, 2014 @ 10:19pm
After breaking his leg 13 years ago, Kevin Taylor contracted a rare disorder that grew worse over the years. Eventually doctors amputated his right leg. While in a wheelchair, he met his fiancée, and it was love at first sight. What she didn't know until their wedding day was that Kevin had been successfully getting physical therapy that allowed him to stand and walk her down the aisle!