Let me take YOU in Carrie Underwood's House!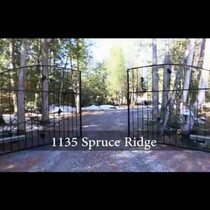 Posted June 17th, 2013 @ 5:14pm
Carrie Underwood and Mike Fisher's Ottawa, Ontario home is up for sale. The pad, which has five bedrooms and five baths, is situated on 11-acres -- and it can be yours for $2.2 million. It also includes some cushy amenities like a wine cellar, game room, gigantic garage and home theater. The house was built in 2010 when Mike was still playing for the Ottawa Senators. He's now a member of the Nashville Predators. Such a pretty home but you've got to move to Ottawa!