3 New Country Christmas Albums You Need Under Your Tree Now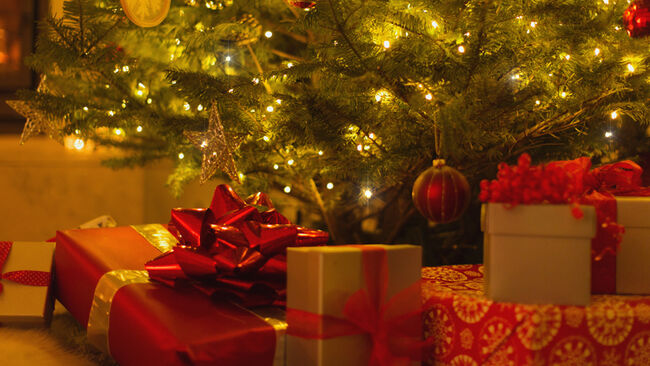 Tis the season for chestnuts roasting over an open fire, jack frost nipping at your nose, and Yuletide carols being sung by your favorite country artists.
Here are three newly released country Christmas records that will brighten the holiday. Share them as a special gift to your loved ones or to keep for yourself. Can't make a decision? No one would judge you for purchasing two.
Clint Black, 'The Clint Black Christmas Collection'
Available for the first today (Nov. 30th) Grammy award winner and country legend, Clint Black is ringing in the holiday season with a special studio album. 'The Clint Black Christmas Collection' features songs from Black's 1995 Christmas Album, "Looking for Christmas," alongside new music from his recently released holiday musical of the same title and wife, Lisa Hartman Black joins him for a holiday duet that should not be missed.
'The Clint Black Christmas Collection' is available to stream on Youtube or can be purchased HERE.
Brett Eldredge, 'Glow (Deluxe Edition)'
Brett Eldredge was thought to have released one of the most critically acclaimed holiday albums with Glow. The 'Love Someone' singer is back for another round of Christmas magic with his Glow Deluxe Edition album which includes five new tracks including, "Silver Bells," "Sleigh Ride," "A Holly Jolly Christmas," "Christmas Time Is Here" and "Do You Hear What I Hear?"
'Glow (Deluxe Edition)' is available HERE.
Martina McBride, 'It's the Holiday Season.'
It's beginning to look a lot like Christmas, and with this 9 track Christmas classic montage from the award-winning entertainer, Martina McBride, everyone can happily sing along. If you like Martina McBride and classic Christmas music, this is Santa's one stop shop!
'It's the Holiday Season' is available HERE.
Want a little Holiday Bonus? Here are two albums that may not have been released recently, but they should still be considered for your Christmas list. Check out, 'Christmas Together,' Garth Brooks and Trisha Yearwood & 'A Very Kacey Christmas,' Kacey Musgraves
Photo Credit: Getty Images.