Tim McGraw, Faith Hill & Ed Sheeran In Legal Trouble Over Copyright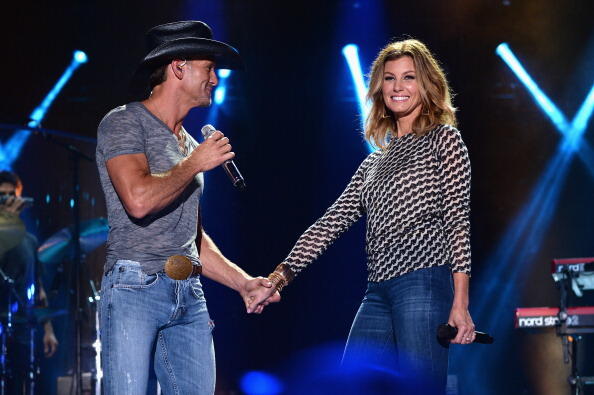 Tim McGraw, Faith Hill & Ed Sheeran seem to be in some legal issues regarding the title track of Tim & Faith's first ever joint album.
Two Australian songwriters, Sean Carey and Beau Golden, have filed a copyright lawsuit against "The Rest Of Our Life" (which was written by Ed) claiming that they "blatant cop[ied]...instances, verbatim, note-for-note copying of original elements of the Song, and is obvious to the ordinary observer" from their 2015 song "When I Found You" for artist Jasmine Rae
Carey and Golden will be represented by attorney Richard Busch, who has a history of winning cases where mainstream artists have been accused of copying pre-existing material. He won the "Blurred Lines" case in 2015 on behalf of Marvin Gaye's family against Robin Thicke. He has also previously taken on Sheeran which ended in two songwriters being added to the credits of his hit single "Photograph" and obtaining royalties on the song.
According to The Hollywood Reporter, the accusing songwriters "are seeking injunctive relief and at least $5 million in actual damages plus profits, a running royalty and an award of attorney's fees and costs."
Take a listen below. Do you hear the similarities between the songs?