5 Facts, 3 Country Artists, and 1 New York City Christmas Tree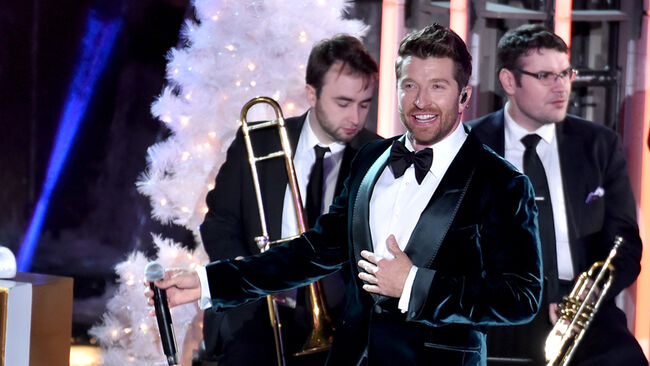 Brett Eldredge, Martina McBride, and Kellie Pickler helped ring in the holiday season by performing during the 86th annual Rockefeller Center Christmas tree lighting on Wednesday night (November 28). Known as one of the world's most iconic Christmas tree lightings. The special night of lights has marked the beginning of Christmas in New York City since 1931.
Making a return visit, Brett Eldredge crooned through his favorite songs from his new holiday album, 'Glow,' including "Sleigh Ride" and the title track.
Martina McBride belted "Winter Wonderland" and "Happy Holidays (It's the Holiday Season)" from her current Christmas record, 'It's the Holiday Season.'
And, Kellie Pickler delivered a sultry cover of "Santa Baby" and then was joined by a gospel choir for a stunning performance of "Joy to the World."
The night was hosted by Hoda Kotbe, Crag Melvin, Savannah Guthrie, and Al Roker and included performances from Radio City Music Hall's high-stepping Rockettes dance troupe, Diana Ross, John Legend, and Tony Bennett among others.
5 FACTS ABOUT THE 2018 ROCKEFELLER CHRISTMAS TREE:
1. The tree weighs in at 12 tons and towers over the city at 72 feet tall.
2. The 75-year-old Norway Spruce tree is named Shelby and hails from Wallkill, New York, which is 80 miles north of New York City.
3. Shelby was donated by Shirley Figeuroa and Lissette Gutierrez.
4. The tree will be topped by a new star that holds 3-million Swarovski crystals and will be wrapped by five miles of multi-colored lights.
5. After January 7 the tree will be donated to Habitat For Humanity.
Photo Credit: Getty Images.